De Plukker Date Night
Posted on
As it might be obvious from some of my blogs, we spend quite alot of time in the Flanders region of Belgium, in particular the area around Poperinge. As a result we have got to know & enjoy the beer and food quite well, along with being able to bring some home with us. Therefore, we have decided to dedicate a 'date night' to a single brewery – De Plukker, the Hop Farm Brewery. Joris and Kris are passionate about the beers they brew & the hops they brew it with. It is a totally organic farm & brewery.
We have decided to write the blog as we go through the evening with a selection of their beers & food that reminds us of the time we have spent in the area!
Joris and Kris brew the beer in a small converted farm building on the outskirts of Poperinge. Joris's brewery tours are fascinating as he talks fervently about the hops he grows. If you're around for one of these tours in August or September, the hops that are growing right next to the brewery add special significance. It will be unlike any other brewery tour you have done.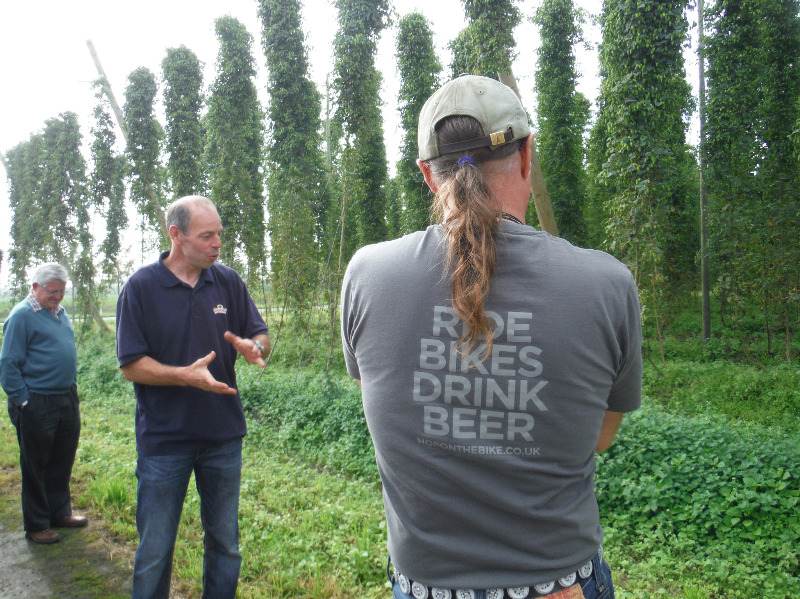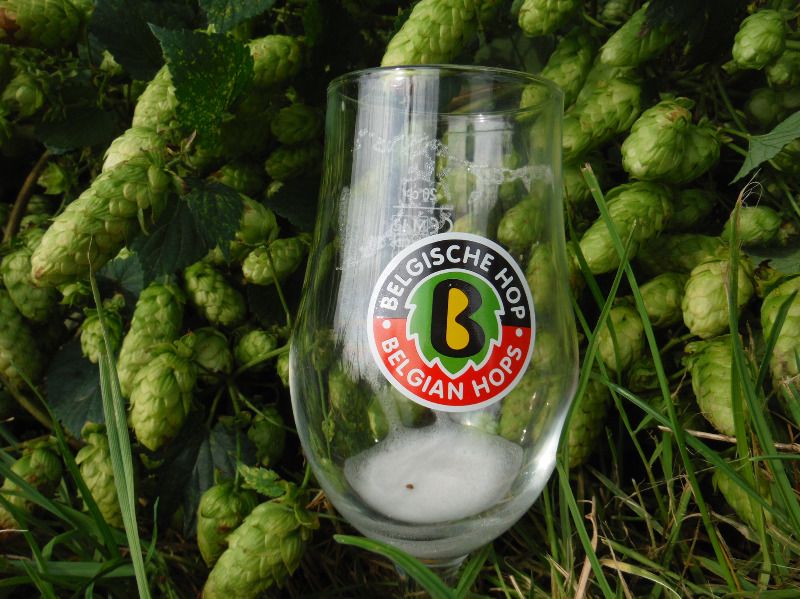 Beer #1: Keikoppen Bier – 6.1%; deep gold in colour, unfiltered & unpasteurised, it has a rich, full-flavoured hoppy character.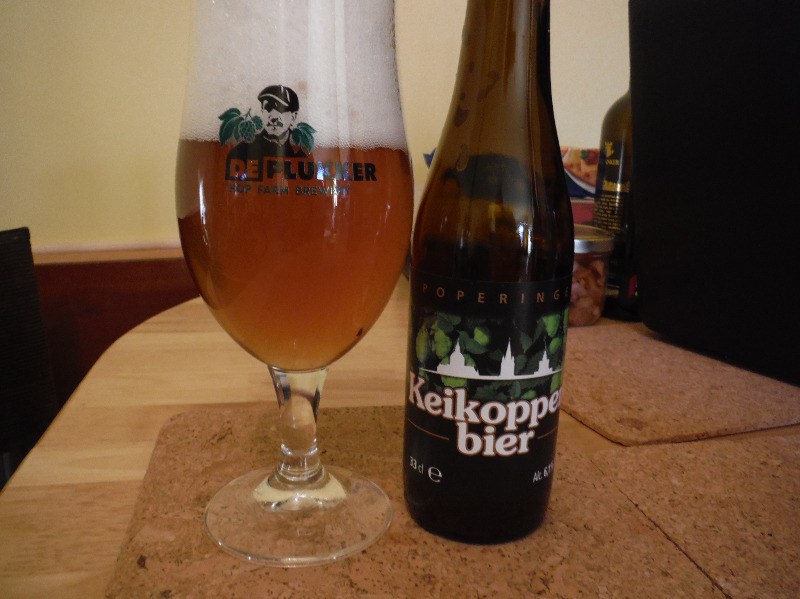 Dinner: Poperingse hennepot (a mixture of chicken, rabbit & veal in a gelatin sauce) with the obligatory frites (oven chips), salad, gerkins served with mayonaise & mustard.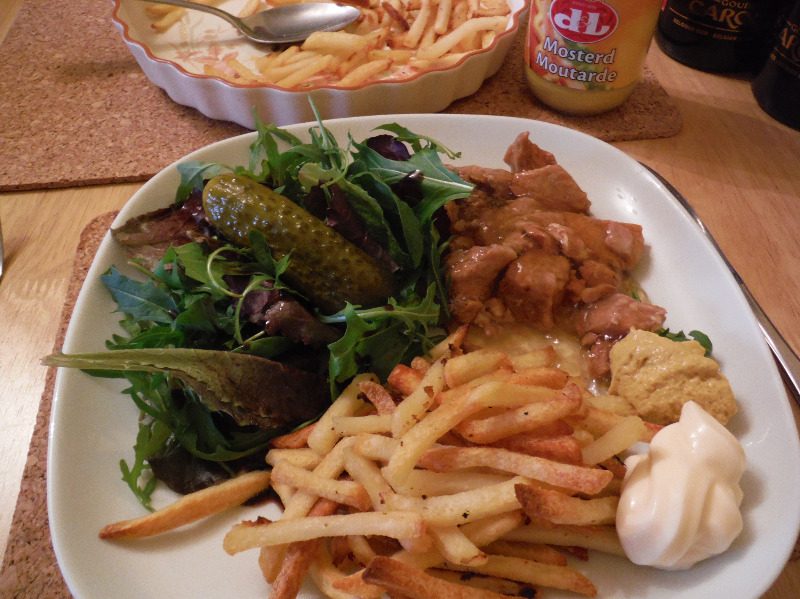 Beer #2: Single Green Hop 2014 – 5.5%: one of just 1816 bottles brewed with fresh Challenger hops giving it a fresh hop taste – best drunk young to appreciate green hop flavours & aromas. Joris uses a different hop each year. We were lucky enough to try the 2013 one as well.
During our brewery tour last September, we were lucky enough to see this actual beer in the fermenting vessel. We bought 2 bottles when we were back in late November and drank one shortly after getting home.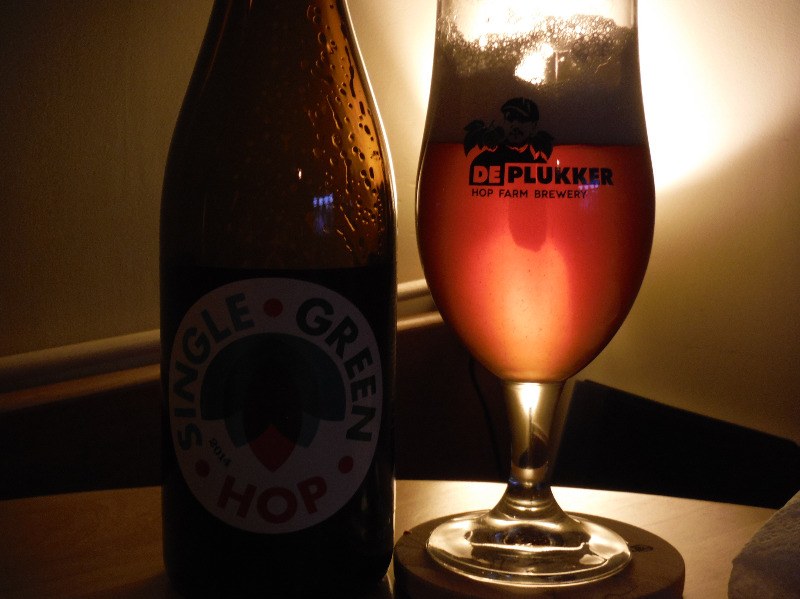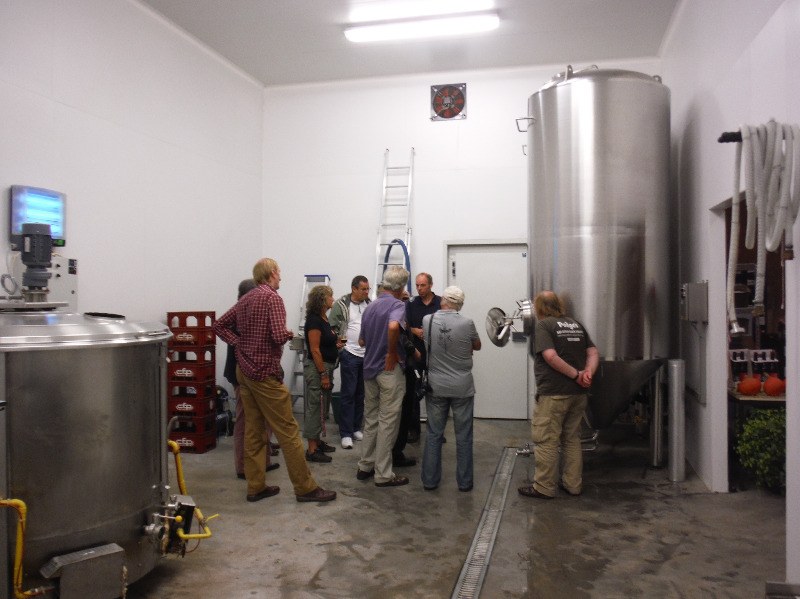 Beer #3: All Inclusive IPA 2014 – 8.0%; 50 IBU: another limited edition, this time one of only 795 bottles (and we have another one safely hidden away)! Brewed with Goldings, Pilgrim, Cascade, Challenger & WGV hops (all grown on Joris's farm), this beer is not an 'in your face' IPA. It has a fruity nose and a bitter 'and' sweet finish which makes it somewhat unique (& very drinkable)! It is clear that brewer Kris Langouche really enjoyed brewing this beer. Where's that other bottle??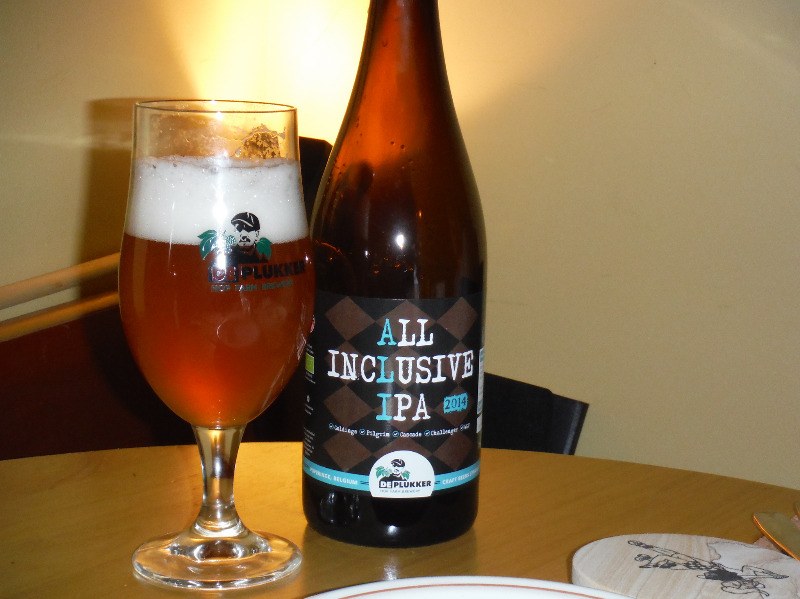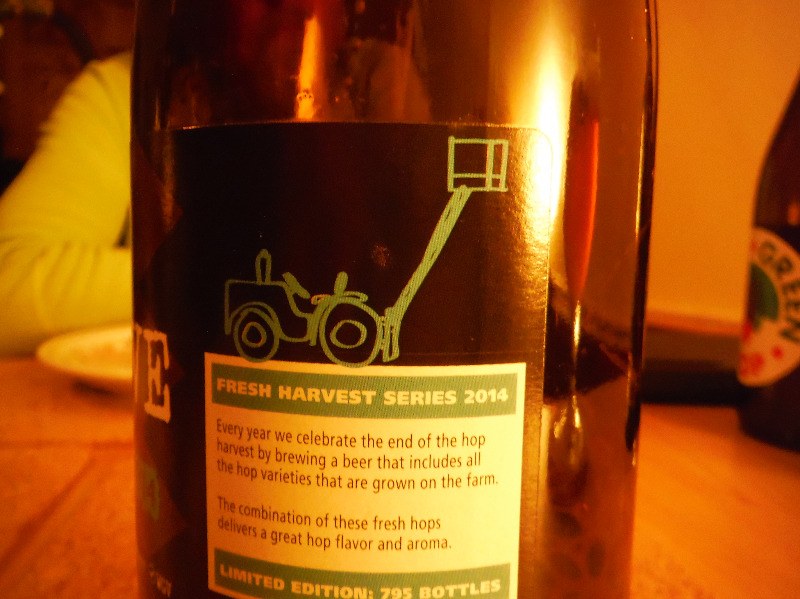 We paired this with Mont des Cats Trappiste cheese – from just over the border in France. This is always a 'must visit' when in the area for the climbs, views and the beer (brewed by Chimay but bottled on site).
Beer #4: Pyrene Brune – 8%: brewed for a celebration by the local fire department. Called Pyrene after a brand of fire extinguisher from 1909, manufactured in Ypres (only the name still exists). It is definitely a 'pudding' beer with a pleasant chocolaty sweetness & a great one to follow the IPA. It's at times like this I wish I could describe the taste of a beer more accurately as we have no notes for this one.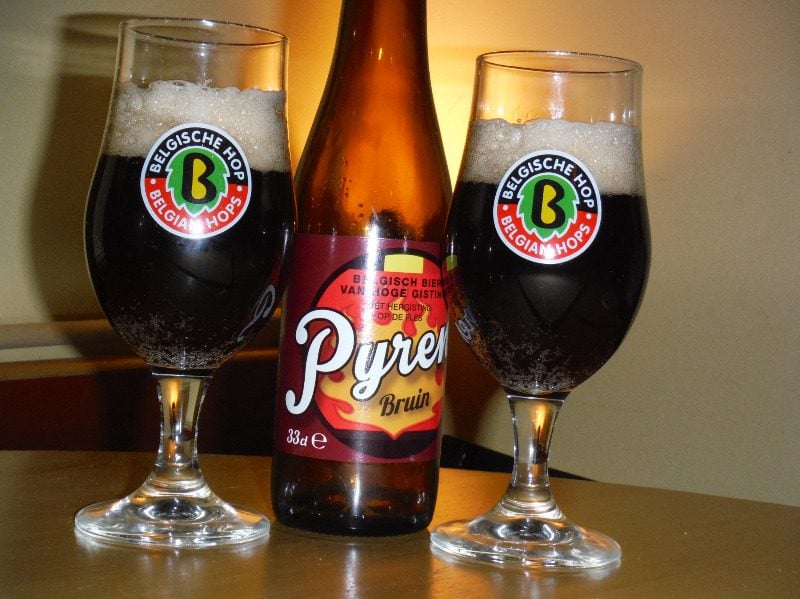 OK Google translate, what can you do? Belgian beer, high fermentation with secondary fermentation in the bottle. I think we knew that already!
Where are the hop chocolates? What only 5 – pass me the knife or should we toss a coin?