'No Rob' Range - Shop
---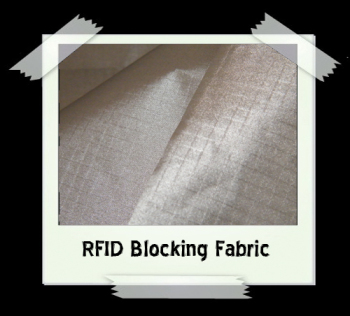 These products are all fully lined with RFID blocking fabric - see details below.
Products In This Category:
One in eight purchases made on UK cards in December 2015 used contactless technology, marking a surge in the use of the alternative to loose change.
Unfortunately, this technology has created the potential for fraudulent transactions where it is possible for somebody standing very close to "lift" card details without the owner knowing.
I have created the 'No Rob' range by incorporating a RFID blocking fabric into the design which completely encases credit/debit cards.
The fabric is a woven polyester fabric containing copper and nickel described as:
"Woven Nickel Copper Radiation Proof Conductive EMP shielding nylon fabric.
RFID (radio frequency identification) blocking has an outer layer for durability and an interior layer with a barrier to stop the radio frequency signals from being transmitted outside. So this RFID blocking complements electronic security measures such as encryption and authentication to provide an additional layer of protection against unauthorized access."
Specifications:
Composition: 23% copper/20% nickel/57% polyester
Thickness: 0.08-0.09mm
Resistance: 0.05-0.08Ω
Colour: Silver Gray
Type: plaid
Machine washable
Do not bleach or dry clean
I have to thank Rob who suggested that I look into RFID blocking for a product range. I named the range 'No Rob' after him.
The fabric also looks great!!
livepages::jquery();?>