Gus Pack - Camo
---
Gus Pack - Camo
£25.00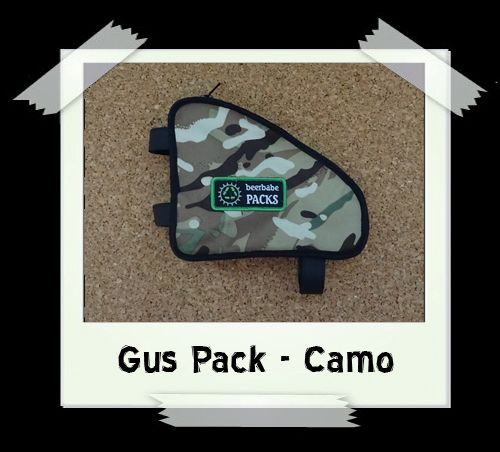 Made from used inner tubes, the Gus pack is designed to sit on the top tube adjacent to the seat tube.
The gusset measures 5cm at the seat tube narrowing down to 4cm at the nose of the pack.
The sides of pack are made from inner tube that has been lined with camo print cordura.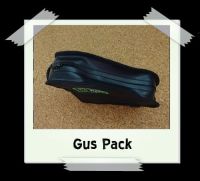 It has 2 internal pockets and elastic loop for holding gel sachets.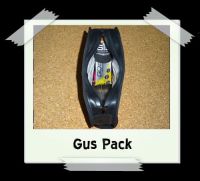 Velcro straps attach the pack to the top tube and seat post. The inner tube lining on the Velcro protect the frame from scratches.
Covered zip closure.
Dimensions: 14cm H x 17cm L
Weight of pack - 124g
This is the rig used by Simon Usher and Gus (the beard) for the Dales Divide 2023. It included a large feed pack and also a custom frame pack from Beerbabe.