Loop Bar Cradle
---
Loop Bar Cradle
£32.00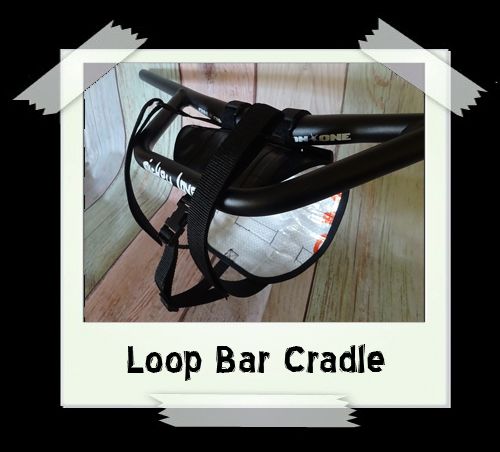 A simple loop bar cradle made from recycled inner tube and lined with used malt sack.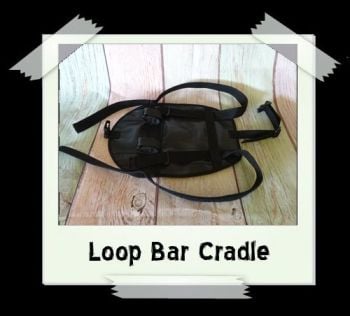 It attaches to the handlebar next to the stem front with Velcro straps which are lined with inner tube. The straps pass through webbing stitched across the top of the cradle.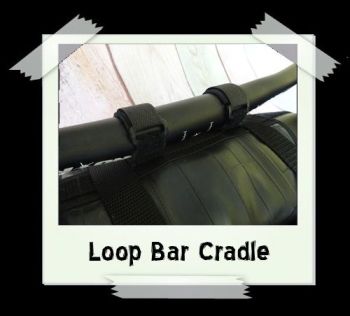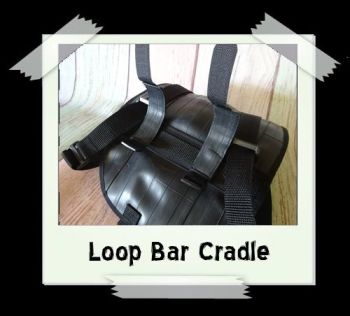 The pack/stuff sack is located below the loop bar with an adjustable webbing/clip strap.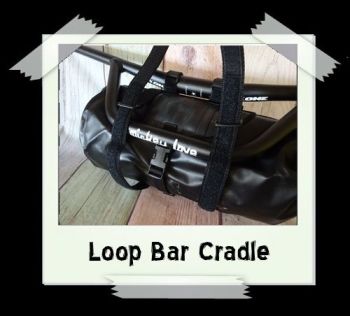 The pack is then held securely in position using 2 additional adjustable webbing straps. These straps also ensure the pack is held clear of the headset. They also remain attache to the cradle when the pack is fully removed.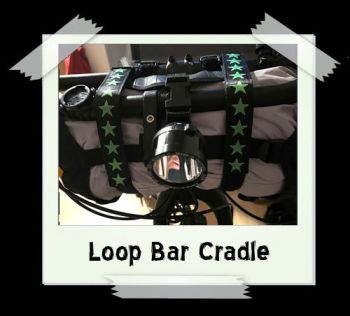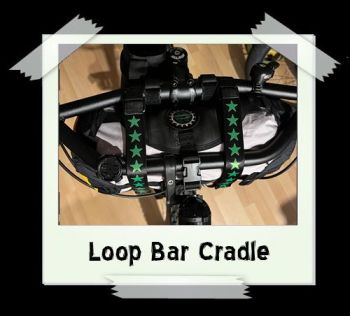 300 mm L x 210mm W
Note: the harness can also be customised (within reason) - please Contact me to discuss options