Handlebar Harness
---
Handlebar Harness
£32.00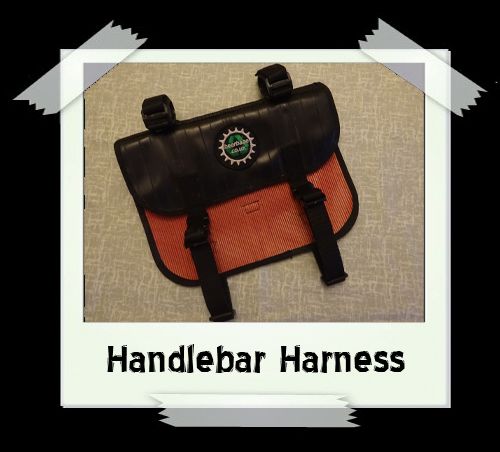 A simple handlebar harness made from recycled inner tube and used banner material.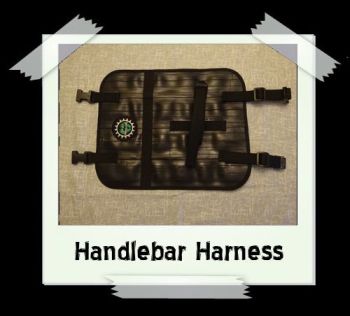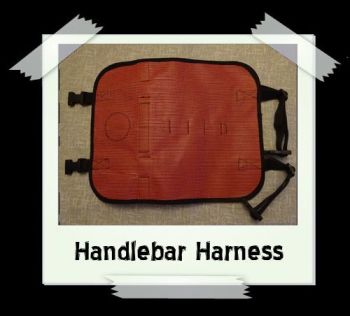 It attaches to the handlebar with webbing straps that are available with and without a foam spacer. The straps pass through webbing stitched across the top of the harness. Both sets of straps are supplied.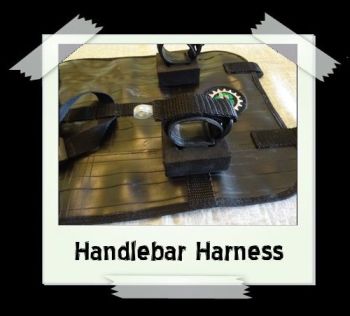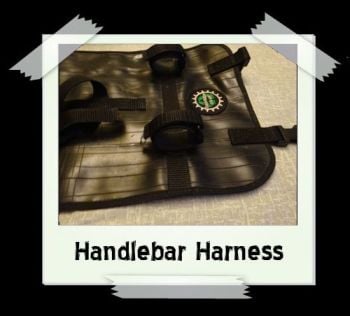 Additional webbing loops on the back of the pack allow it to be stabilised round the headset/frame of the bike. A webbing strap is supplied for this purpose.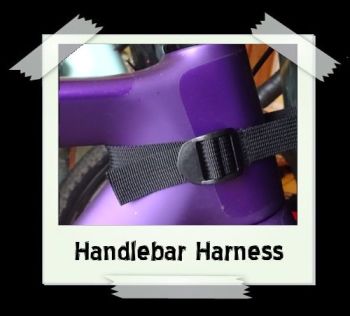 The harness clips closed at the front and the adjustable straps allow for different packs/stuff sacks to be carried
Dimensions:
300 mm L x 240mm D
Adjustable circumference:
39 - 59 cm
Note: the harness can also be customised (within reason) - please Contact me to discuss options