Hippy Down Under Pack
---
Hippy Down Under Pack
£45.00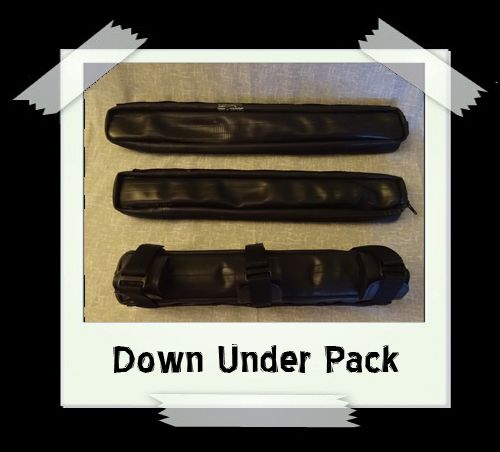 Made from used inner tubes with a zip running from the top & along the side of the pack
The webbing is stitched down the length of the pack with plenty of 4cm slots to allow for different strap attachment points if a frame pack is being used
The pack is partially lined with used malt sack
All packs are supplied with 3 removable straps that are not attached to the pack. They can be passed through a number of webbing slots along the side of the pack.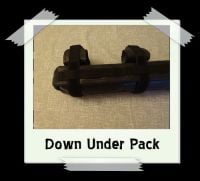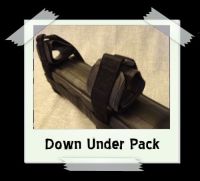 The removable straps are designed to be attached to the downtube using inner tube to protect the bicycle frame from scratches. The webbing strap passes around the tube and the pack to compress the contents and hold the pack in place. The pack contents can be taken out without the need to remove the pack completely.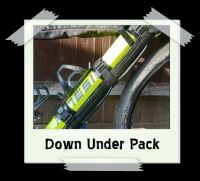 The straps are ajustable for different circumference tubes. Put tube circumference in the text box & I will adjust the strap fitting accordingly.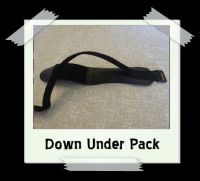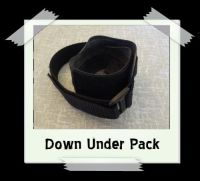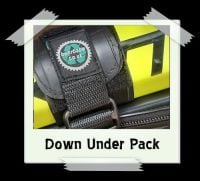 This feature can be helpful to quickly remove tent poles before use.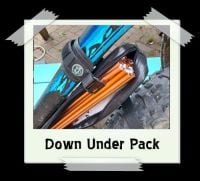 3 sizes available as well as a custom size: please select from the drop-down box below. If Custom is selected, I will contact you for further details.
40cm: 40cm L x 6cm W x 5cm D; 7x 4cm slots - will also hold 3x 330mL cans (shown below)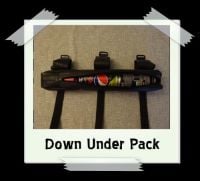 45cm: 45cm L x 6cm W x 5cm D; 7x 4cm slot
50cm: 50cm L x 6cm W x 5cm D; 9x 4cm slots
So why the Hippy Down Under pack? Many of you will have dotwatched this young man's adventures & witnessed his campground calamities. These have become known as 'Hippy's gooches' but we decided on a more PC name. It's called Down Under as he's an Aussie - but I wont hold that against him.
Please note that this is a made-to-order item. If the current lead time is greater than a few days, I will advise you once I receive the order.