Stooge Dirtbomb/Speedbomb Pack
---
Stooge Dirtbomb/Speedbomb Pack
£39.95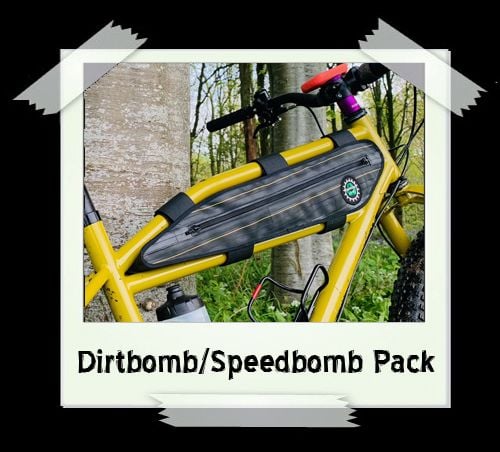 Made from used inner tubes with malt sack lining, this pack is suitable for the Stooge Dirtbomb and Speedbomb frames. Please specify in the dropdown box below.
Velcro mounting attaches the pack to the frame.
The straps are lined with inner tube to prevent the frame getting scratched.
Double-ended zip closure - allows pack to be opened from the front or the back.
This is a custom made item which is subject to the current lead time. If this is longer than a few days, I will contact you to advise.