Phat Nic Travel Wallet
---
Phat Nic Travel Wallet
£20.00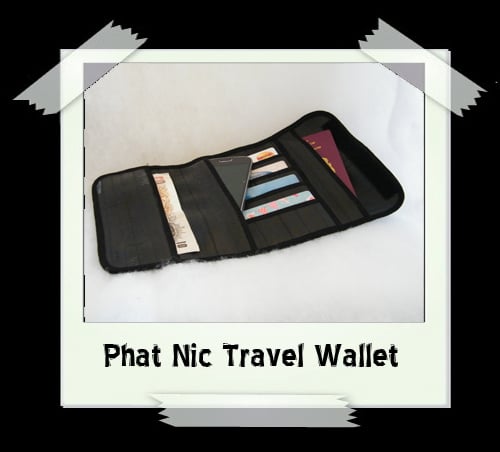 A bi-fold wallet made from recycled bicycle inner tubes which closes with a Velcro flap. It is edged with cotton binding.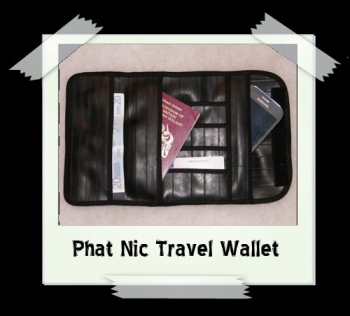 It has:
Side-opening mobile phone slot (fully encases the phone)
Side-opening Passport slot (fully encased)
1 full currency/receipt slot
4 credit card slots
Dimensions: (to fit Samsung S4)
Open - 295mm x 170mm
Closed - 105mm x 170mm
Phone slot - 105mm x 160mm
Passport slot - 115mm x 160mm
Why Phat Nic? Adventure racers want to know that their valuables are secure during endurance events. Nicola MacLeod, who races for team adidas TERREX suggested this product design and also came up with a novel name for it.