@_rocketdog_ Wallet
---
@_rocketdog_ Wallet
£15.00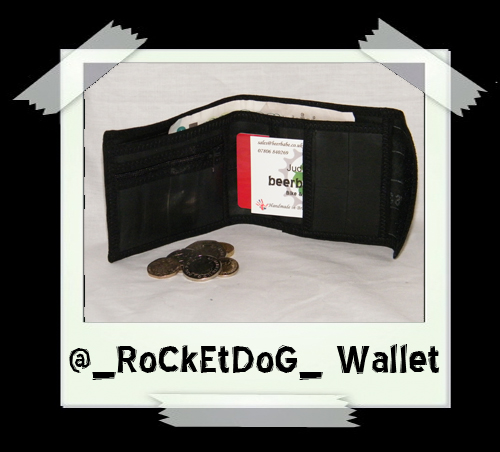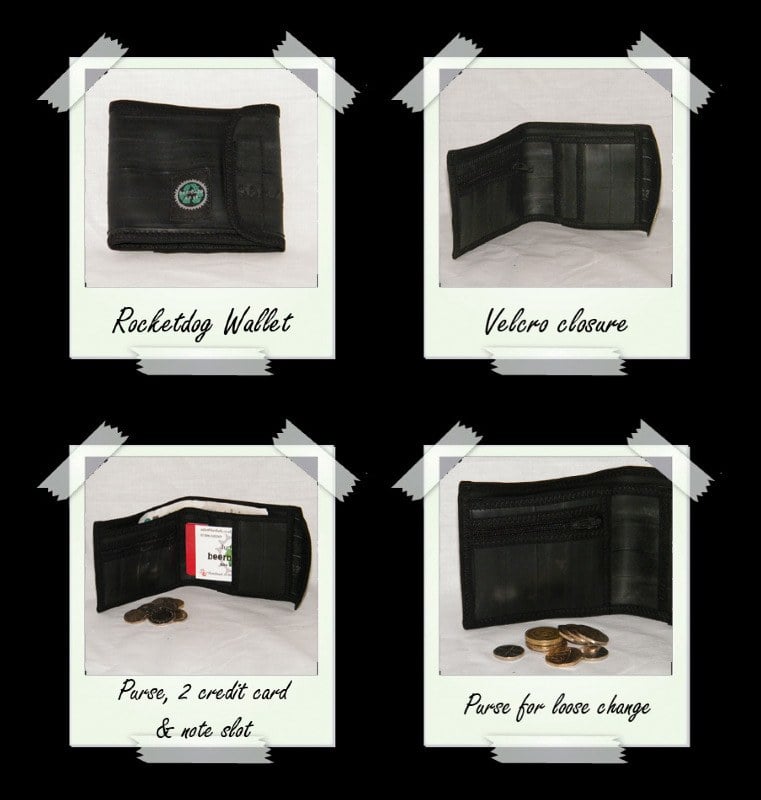 A bi-fold wallet made from recycled bicycle inner tubes which closes with a Velcro flap. It is edged with cotton binding.
It has:
1 full currency/receipt slot
2 credit card slots
1 zipped pocket which will hold approximately £10 in change
Dimensions:
Fully open - 260mm x 90mm*
Closed - 110mm x 90mm*
* approximate measurement which depends upon the width of the inner tube.
Why @_RoCkEtDoG_? When I originally designed this wallet it only had credit card slots. I was asked whether it was possible to replace 2 of the slots with a purse instead as loose change in a pocket can be annoying. I made the alteration, the customer was happy so I named it after him.